I first saw Bella as a weanling when I was scribing Sport Horse In Hand at one of the Arabian shows at the Virginia Horse Center in Lexington. She was sweeter and more well-behaved than I thought a baby could possibly be at her first horse show. After the show, I found out her owner's name and contact info so that I could keep in touch. I started calling her my "dream filly."
We went up to visit that fall so that I could meet her momma (My Misty Bey) and get to know her people better. The following year Renee Ferringer, her owner and breeder, brought her back to Lexington for some shows. She even let me show her that time in the Sport Horse In Hand. Bella was still a dream, and I thought that is all that she would ever be.
I'm happy to report that in 2011 I was able to convince Renee to part with her, so now I have her home in Lexington.
---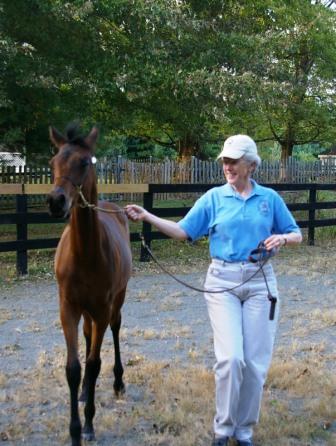 Here's a picture of our visit to see Bella when she was just a little weanling. It's hard to believe she was so tiny!
---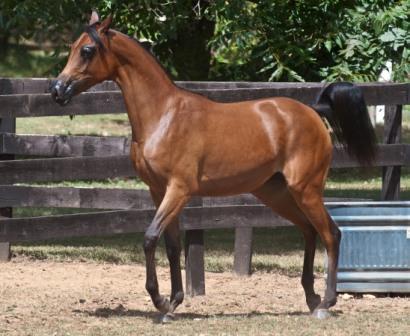 Photography by Susan Thompson
suebthompson@gmail.com
When Bella was a yearling, Renee had a number of professional pictures taken. This was my favorite. Look at that pretty head and neck!
---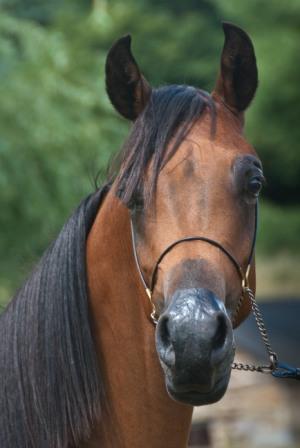 Photography by Susan Thompson
suebthompson@gmail.com
I also loved this picture because it shows her kind eye. What a pretty face!
In 2012 we did some shows. We exhibited in Sport Horse in Hand and Trail in Hand and came home with ribbons.
Beginning in mid-2012 we introduced Bella to the idea of being a "beast of burden."
---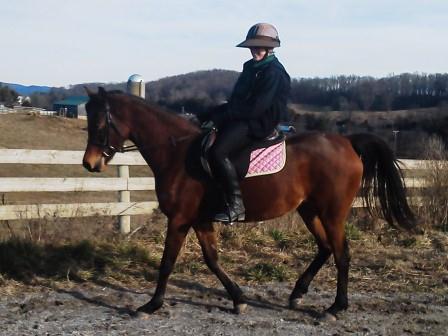 My instructor Terry Whitmore has been working with Bella for quite a while now. Finally in January, 2013, I have my own first ride. May not be able to see it in this image, but I'm grinning ear to ear.
---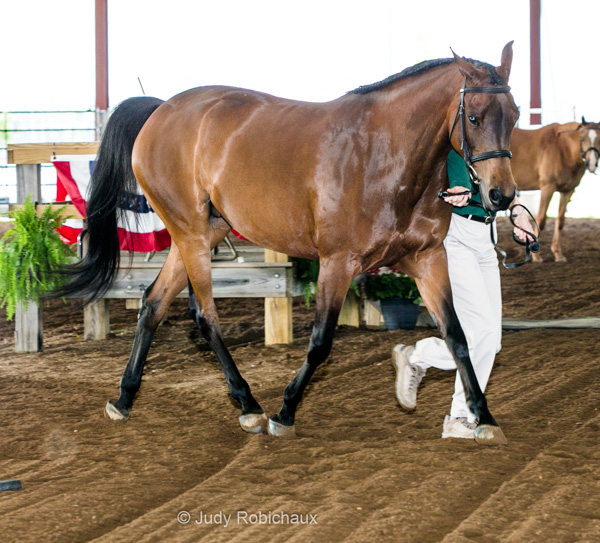 In 2014 I set my sights on the Arabian Sport Horse National Show to be held in 2015. I have always admired the work that Larry Jones of Jonesborough Farm does with horses in his care, so in early 2014 Bella moved to Culpeper for training with him.
I had no idea how much effort goes into training a horse to show Sport Horse In Hand, but Larry did a wonderful job of conditioning her. In the summer of 2014 she showed successfully coming home with many blues and a Class A Championship in SHIH. I was puzzled that the "hunter type" judges consistently placed her higher than the "dressage type" judges, but that's why they hold the horse show!
In 2015 she was starting to clean up the "swimsuit competition" classes with multiple championships. She was also doing OK in her training level dressage classes.
This picture is from the Virginia Arabian show in Doswell, VA. Larry showed her in the open classes and I tried not to slow her down too much in the Amateur to Handle (ATH)!
---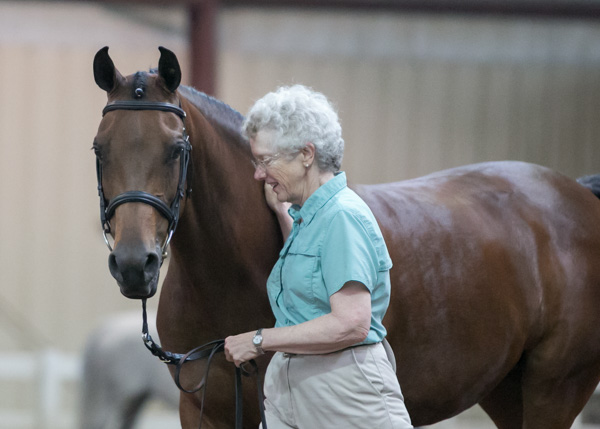 Bella easily qualified for the Region 15 Championship show in both open and ATH in-hand classes. She didn't do quite as well as we had hoped, but she did get a Top 5 award in one of her classes. She eventually qualified for the national show based on points.
---
Larry rode her in Training Level dressage and she qualified (just) for the National Show.
Bella and I won our first under-saddle class: "Intro" (walk/trot) dressage at the subsequent Blue Ridge Arabian show, but we didn't do so hot in our next time out. Oh well, we're just getting started.
---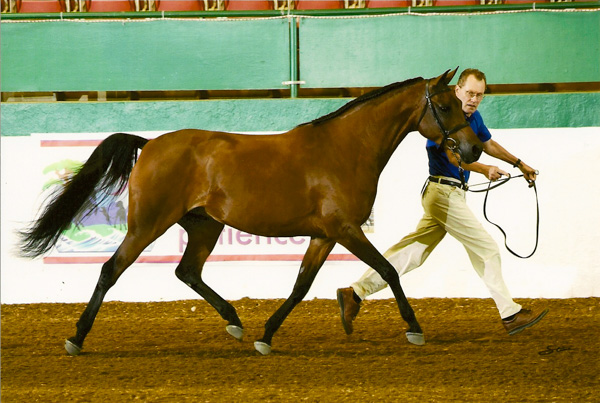 Our trip to Raleigh for the national show was very successful. Bella and Larry were third in Hunter-type mares.
---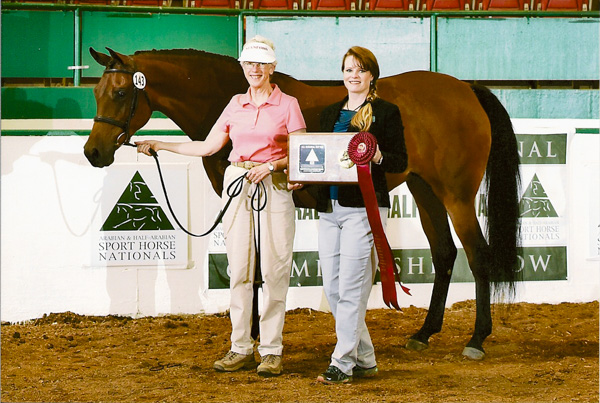 She and I were fourth in Hunter-type mares, ATH.
Unfortunately her dressage test was undercut by some bucking, so she didn't place there.
Larry was delighted at our successes. He had not been encouraging when I said that I wanted to take her to the show because he knew she would be facing stiff competition. The pretty girl surprised us all.
In the following years, she began to excel in Dressage, bringing home two Region 15 Reserve Championships in Training Level. I also entered her in a couple of Sport Horse Under Saddle classes, winning one. She's not crazy about sharing "her" ring with others though, so that will take some additional work.
---
For more information on Bella and her accomplishments check the following:
---